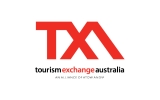 ResOnline is now able to offer its customers a dynamic two way connection to TXA's huge range of distribution options. The connection will allow ResOnline's customers to harness the full power of TXA's unique distribution to boost their online visibility through a seamless, intuitive and easy to use interface.
How to connect:
First complete a TXA agreement to become a supplier. As part of this, make sure you complete the Online Merchant Facility application so that booking funds can be deposited automatically and directly into your nominated bank account.
Important
In order to enable TXA connection you must have Roamfree.com distribution channel activated.
Note: Private Apartments or Holiday Houses can not be advertised on TXA


To connect Resonline to the TXA please follow the steps below:
1.Select TXA from the left menu and click Accept and Connect button

2.You will be asked to place a TXA Agreement ID - please use Resonline ID (it can be found in the top right corner of the Resonline screen)

3.Click Fetch Rooms button

4.List of rate plans will appear on the screen - tick boxes next to the rate plans that you wish to display on the TXA

5.Save changes

See below instruction on how to connect Roamfree.com


Next activate Roamfree.com distribution channel

6.Select Roamfree distribution channel and click Accept and Connect button

7.Click on the Activate Connection button

8.Tick rate plans

9.Save changes

10. Contact Roamfree Support Team (email support@roamfree.com) to request activation of Roamfree connection from the back end. Once you hear back from them - the connection is established.