Welcome to ResOnline Help.
Here you will find all the information you need to ensure you get the most out of your ResOnline distribution system.
1.This is your property ID, Also, if you have a multi property login, you can use this drop down to go to other properties.
2.You can select the language from this drop down box.
3.The ResOnline logo, will always return you to the Home page
4.Keep an eye on the latest news. Each time we release a new feature, we will highlight it here.
To go directly to a section, hover you mouse over the icon, and be sure to watch the video tutorials.
Click on any icon below to go directly to that particular help section.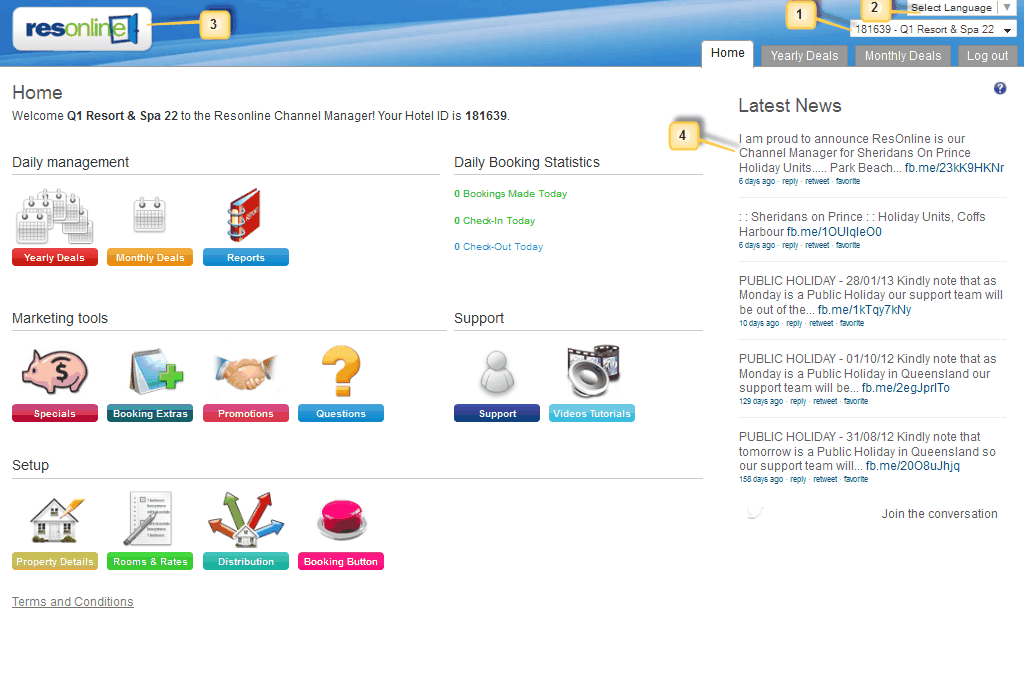 To get started we suggest you watch each of these tutorials. Each one is approx 2 to 3 minutes and after watching them you will be an expert in using resonline.