Entering a quick booking will allow you to capture the guests details and also remove the availability from all distribution channels. If you are using Room Manager, the booking details will be automatically be injected into your reservations page.
Step 1 - Login to resonline mobile version
Login to the Resonline Mobile Site by going to cm.resonline.com.au and enter your username and password.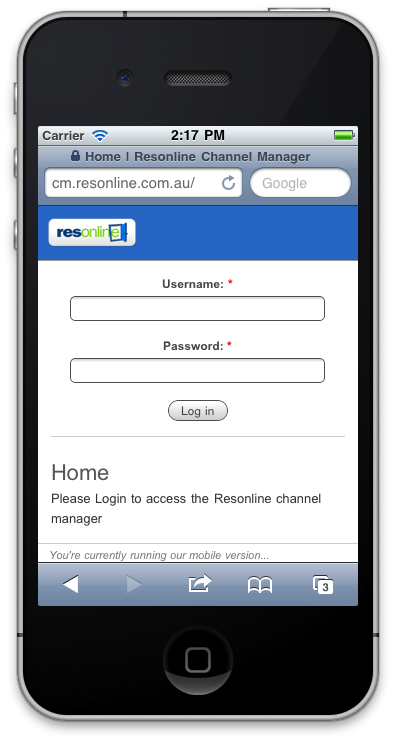 Step 2 - Home Menu
Once logged in you will have two options.
Monthly Deals: Use this to update your Availability, Rates, stop sells and inclusions.
Quick Booking: Use this to put a booking quickly into your ResOnline account.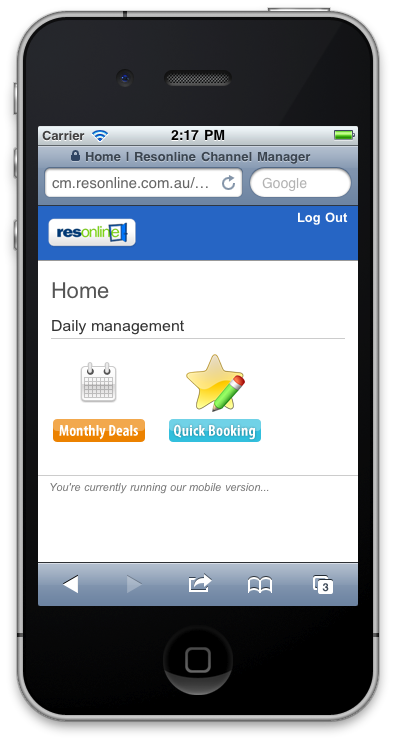 Step 3 - Enter Search Criteria
To make a booking use the below fields;
Check-In: Choose your dates
Nights: Press and choose your number of nights
Adults: Press and choose your number of adults
Children: Press and choose your number of children
Once you have selected your parameters, your available rooms will display in a list below the drop down fields. The price displayed is based on your search parameters and your current rates.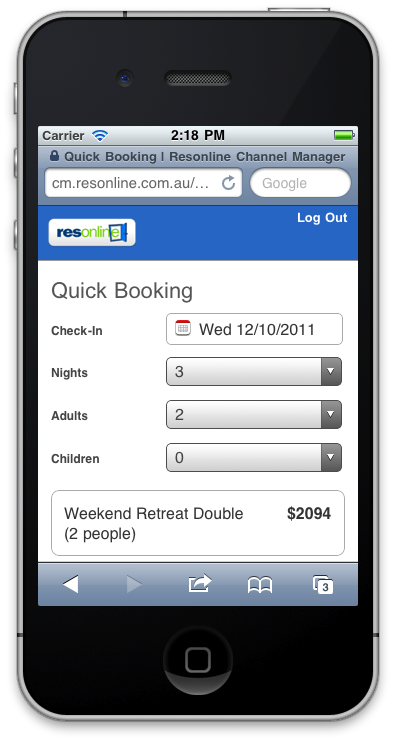 Step 4 - Make a booking
To make the booking press on the Room you wish to book, 3 more options will then display.
Name: Enter the Guest Name.
Phone: Enter the guests Phone Number.
Email: Enter the guests email.
Press "Save Booking"
This will drop your availability by one across all channels you connect with and the booking will be added to your reports.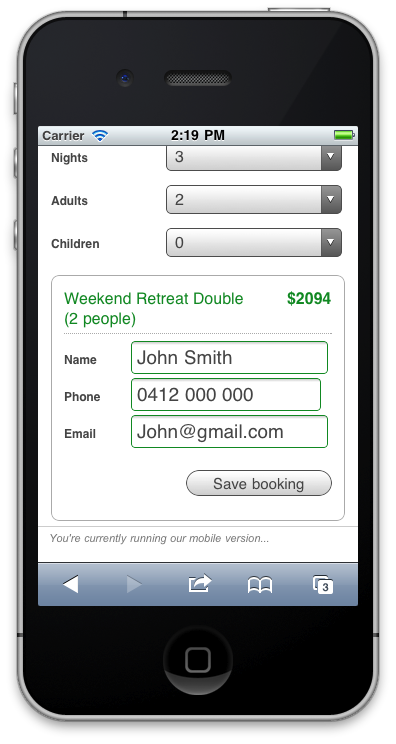 Step 5 - Booking Successful.
You will receive a "Booking Succeeded" message. The booking will be saved and availability removed.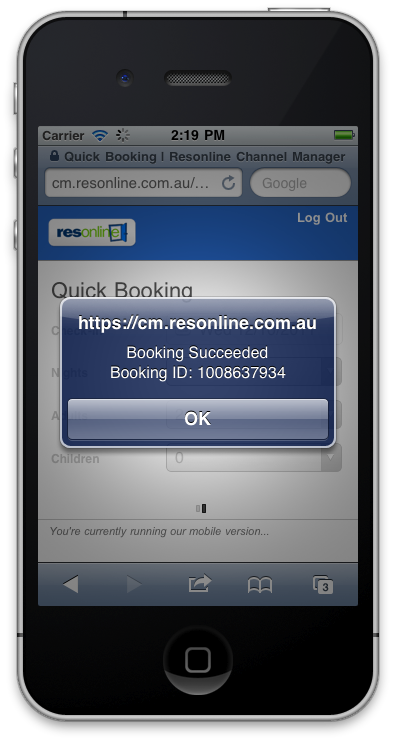 If you have selected ResOnline to take payment for all online bookings on your behalf, it is imperative you note that the payment will not be taken for bookings using the quick booking option. This means that you will need to charge the guest upon arrival or organise payment directly with the guest.
For information on how to add this login to your home screen as an icon (If using an iPhone) please go to the below link.
Create Iphone Desktop Bookmark.
If you are using an Android phone, you will need to search for help on this through Google.