ResOnline stores credit card details in a PCI compliant credit card vault.
Note: Credit card details will only be stored in the credit card vault for seven (7) days from the booking departure date. After this time you will only be able to view partial credit card details and the credit card details will appear hashed out.
To access your guests credit card details you will need to view the booking details in ResOnline's Reports and then click on the link.
Click here to read more about Reports Section.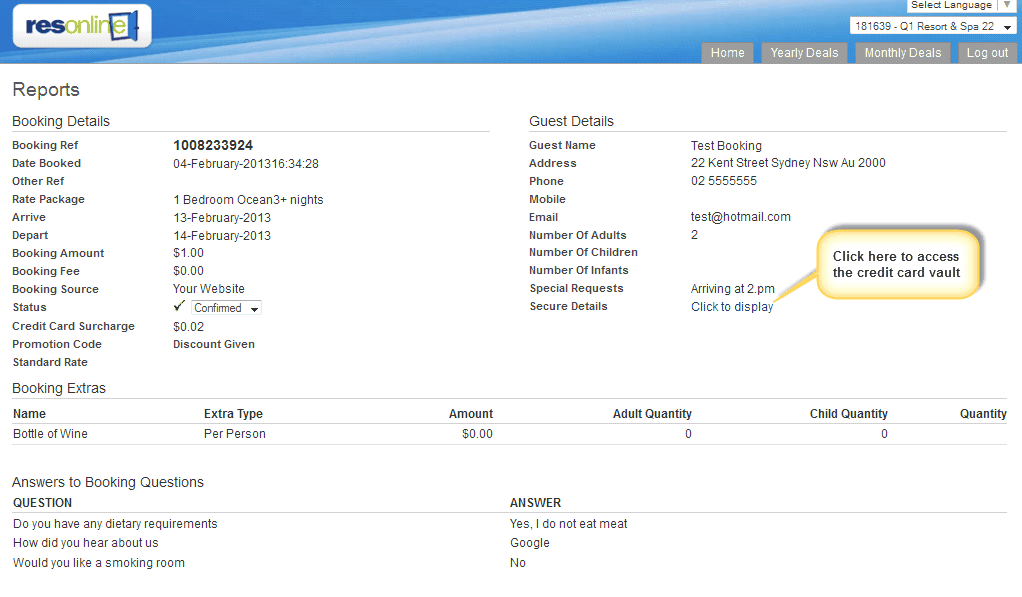 1.Enter your password, Note: by default, the password is the password you use to access ResOnline, however you can change this.
2.Click Show
3.You will see the credit card details of the guest. Note, this is a picture of their details.
4.To change your password, click on this link.
Note: According to the PCI Data Security Standards Resonline cannot store the CCV (Credit Card Verification) number in the Credit card Vault.
Click here to find out how the CCV number is delivered.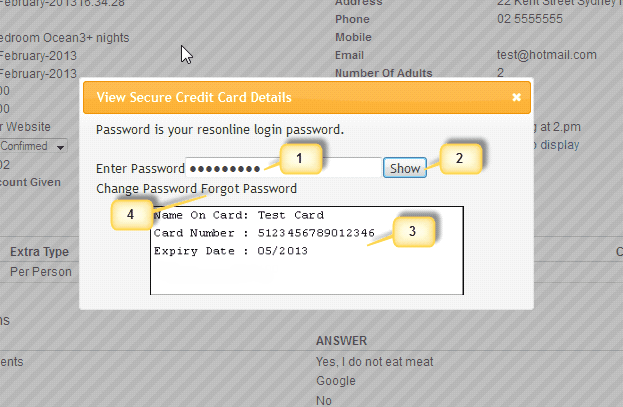 To change your password, click on the link, and then enter your current password, and enter your new password twice.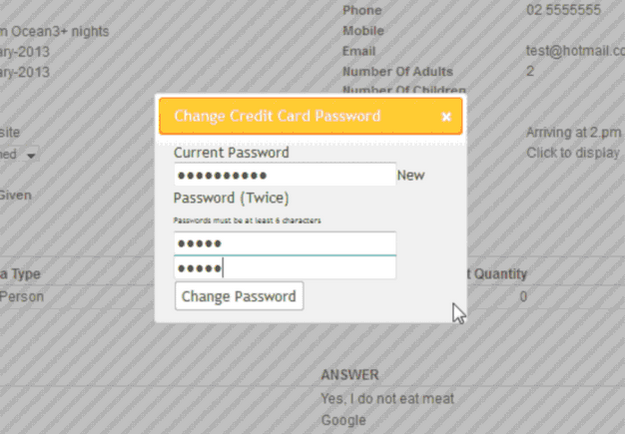 If you have forgotten your password, click on the Forgot Password link. This will open your e-mail client so you can send an e-mail to support@resoline.com.