Adding booking functionality to your facebook page with ResOnline
1.Log in to facebook – go to www.facebook.com and enter your log on details. If you need to create a facebook account you can do so on this page also.

2.Enter "Resonline" in the search box at the top of the facebook page.

3.A list of search matches for "Resonline" will appear in a drop down box. Select "ResOnline – Hotel Booking System" from this drop down menu. It will be listed under "Apps".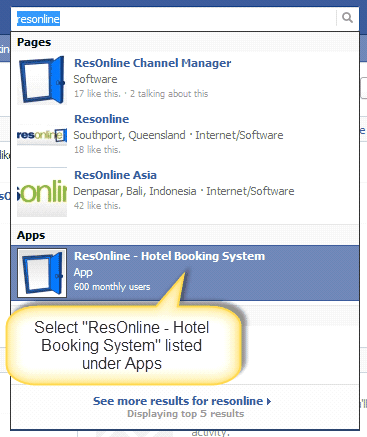 4.A screen will appear asking whether you would like to add "resonline – hotel booking system" to your facebook page. You will need to click "Add Resonline – Hotel Booking System".

5.On your facebook homepage you should now be able to see a button that says "Secure your stay & BOOK NOW"

6.Click on this button to load your configuration and booking page.
7.Once the page has loaded, click "configure the App Change Hotel ID, Promotion Code etc".

8.Enter your Hotel ID from your Resonline account into the Hotel ID box.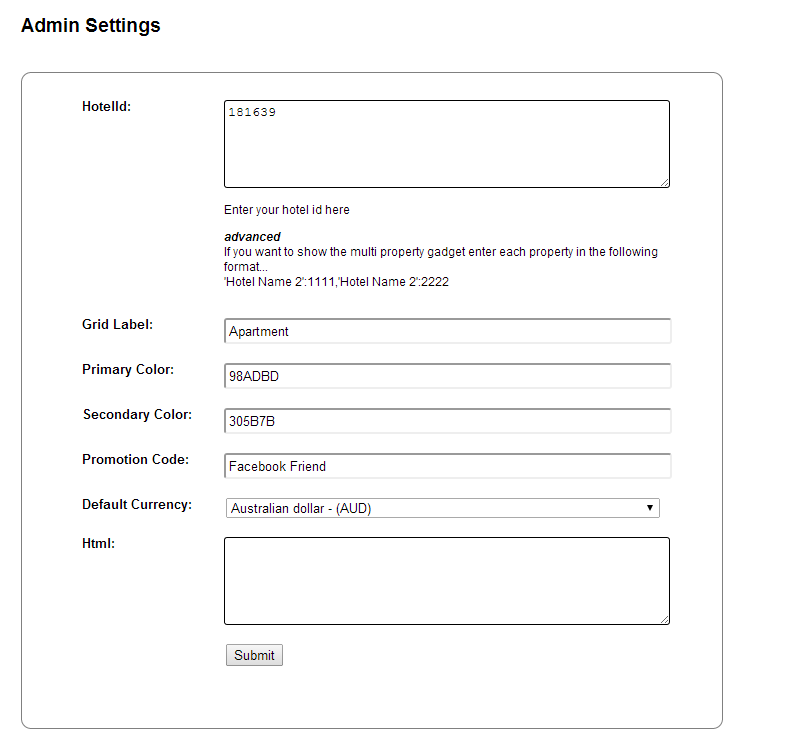 You can find your Hotel ID in your Resonline account in the top right hand corner and in the welcome message.

9.You can enter a promotion code if you have set up a promotion in your Resonline. This will unlock specific promotion for all Facebook guests.
In the example provided "Facebook Friend" promotion code will be automatically entered into the Promo code field unlocking this offer.
For more information about setting up promotions please see the help topic on Promotions
10.Click Submit.

11.Your app will now load your rooms and rates. This is the button that guests will see when they click to book on your facebook page. You can now receive bookings through your ResOnline on facebook!