From the Home menu, click "Rooms & Rates"
You will be brought to the following page, which will show your existing Room Types and Rate Plans:
To create a new Room Type, click here: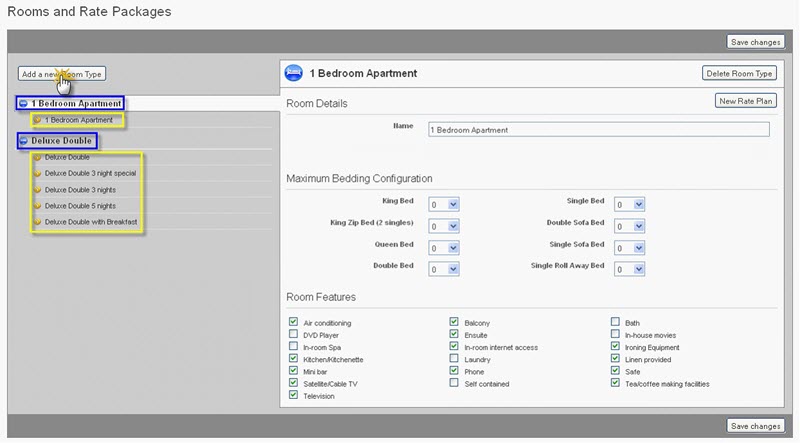 You will then need to complete the details for the room in question, beginning with the Room Name.
Select the Bedding Configuration and Features that apply to this room.
Select images from your image gallery below that you wish to associate with this room type. (Image gallery is located in the Property Details section).
When you have completed, click the "Save changes" button. Once your changes have been successfully saved, you be notified by the following message: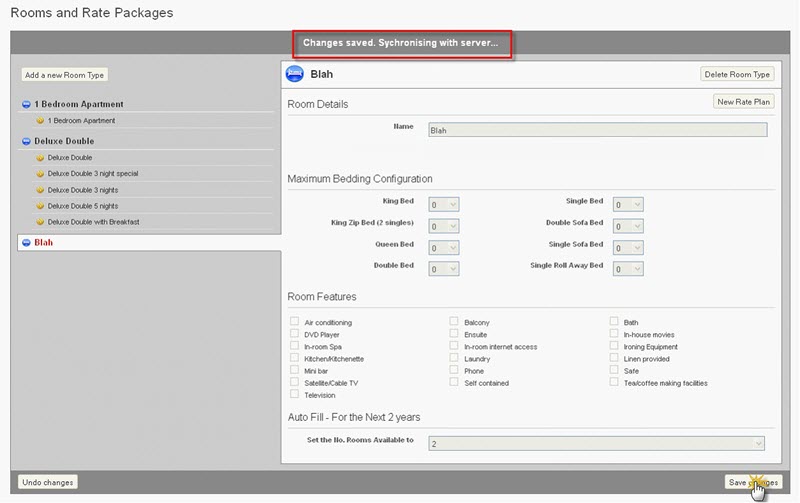 Now you have created a Room Type!
To create a new Rate Plan, select the Room type that you want to attach the Rate Plan to and click here: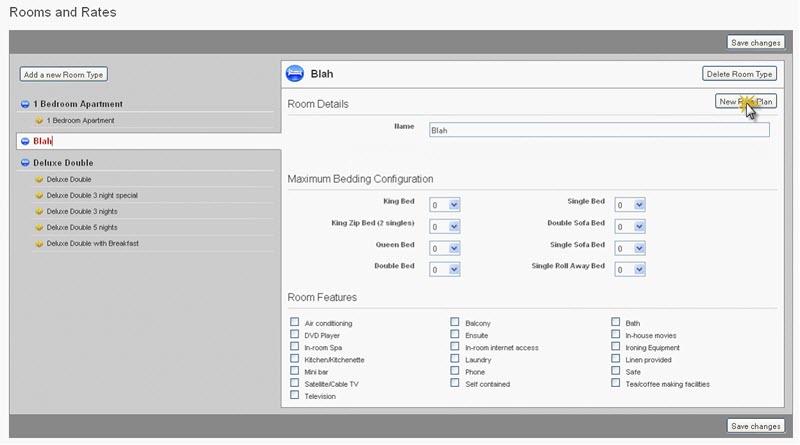 You will then need to complete the details for the room in question. Include the Rate Plan name, a description of the Plan.
Please specify the amount of guests included in the Rate, the maximum guests allowed in the room, the nightly charge per extra adult or child guest (note that those values will be used for rate calculation on your Resonline booking button and also used by those distribution channels that support extra person charges).
Enter the normal rack rate. Note that the Rack Rate is for your information only and will not be populated into the Yearly or Monthly deals calendar.
The Year Round Defaults will automatically default your Rate, Minimum Stay and Inclusions for the next 12 or 24 months.
If you are unsure of the Rate, or if the Rate changes over dates, type "0" and you can amend this information once the Rate Plan is created in the Yearly Deals calendar.
The Last Minute Defaults allow you to maintain the rate you set up here for your last minute bookings.
Simply enter the rate, and if required also the number of min nights and inclusions that you want to offer for your last minute bookings. It is up to you how many days in advance do you want those rates to be applied to - select number of days from the drop down list.
On our example below the Last Minute Defaults will change the standard rate for 1 Bedroom Apartment to $150 for all 7 days from today.. and will maintain this setup overwriting existing rates for the 7th day on our calendar every day. This will ensure that whoever is booking a room through your website within 7 days of arrival - will be able to book a room for a special last minute price and with breakfast included (Default Inclusions text).
Using this facility will allow you to keep your default prices rolling in, without having to login each day to make sure your rates are kept up to date.
Note: When you create a Rate Package for the first time, these defaults will be automatically applied when you save. If you want these defaults to overwrite the Data for a Rate Package that already exists, click the tick box marked "Overwrite Existing Rates" and then click save.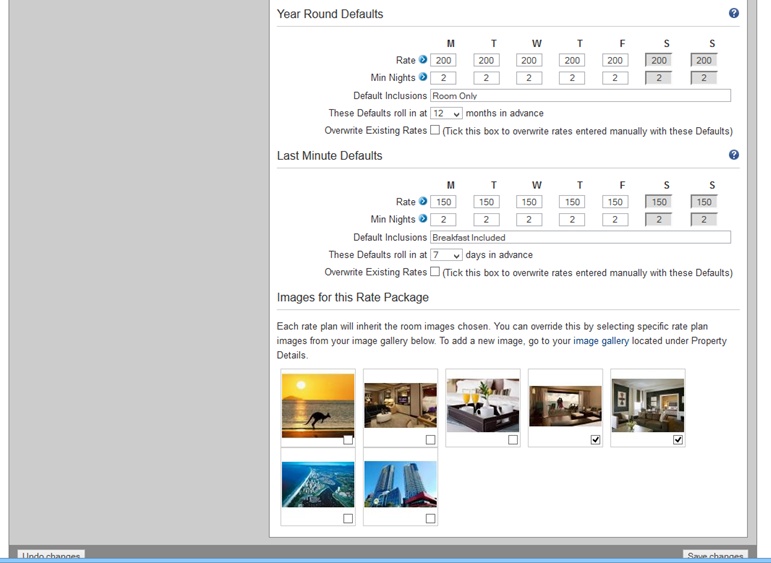 Images:
Each rate plan will inherit the images chosen for your room type. You can override this by selecting specific rate plan images here.
Once these areas are completed, click the "Save changes button.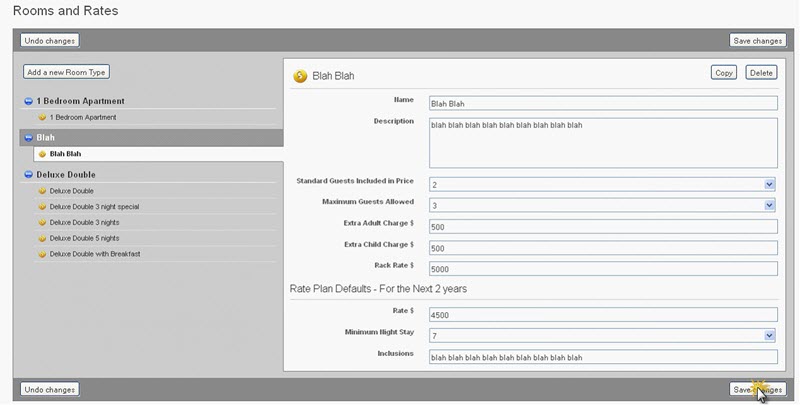 Once your rate Plan is created, you are also able to "Copy" your Rate Plans: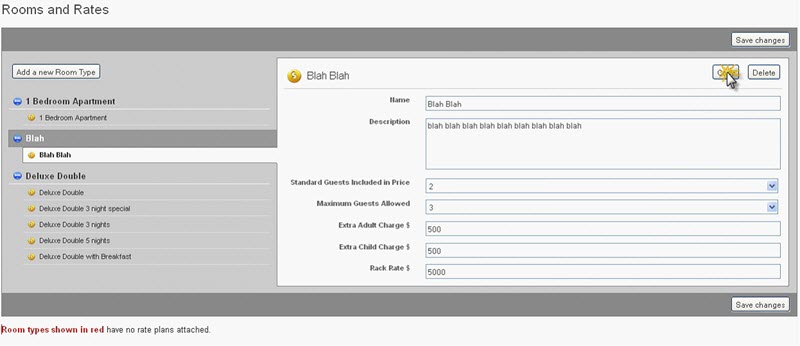 This will copy all of the existing information in the Rate Plan.
Now you have created a Rate Plan!